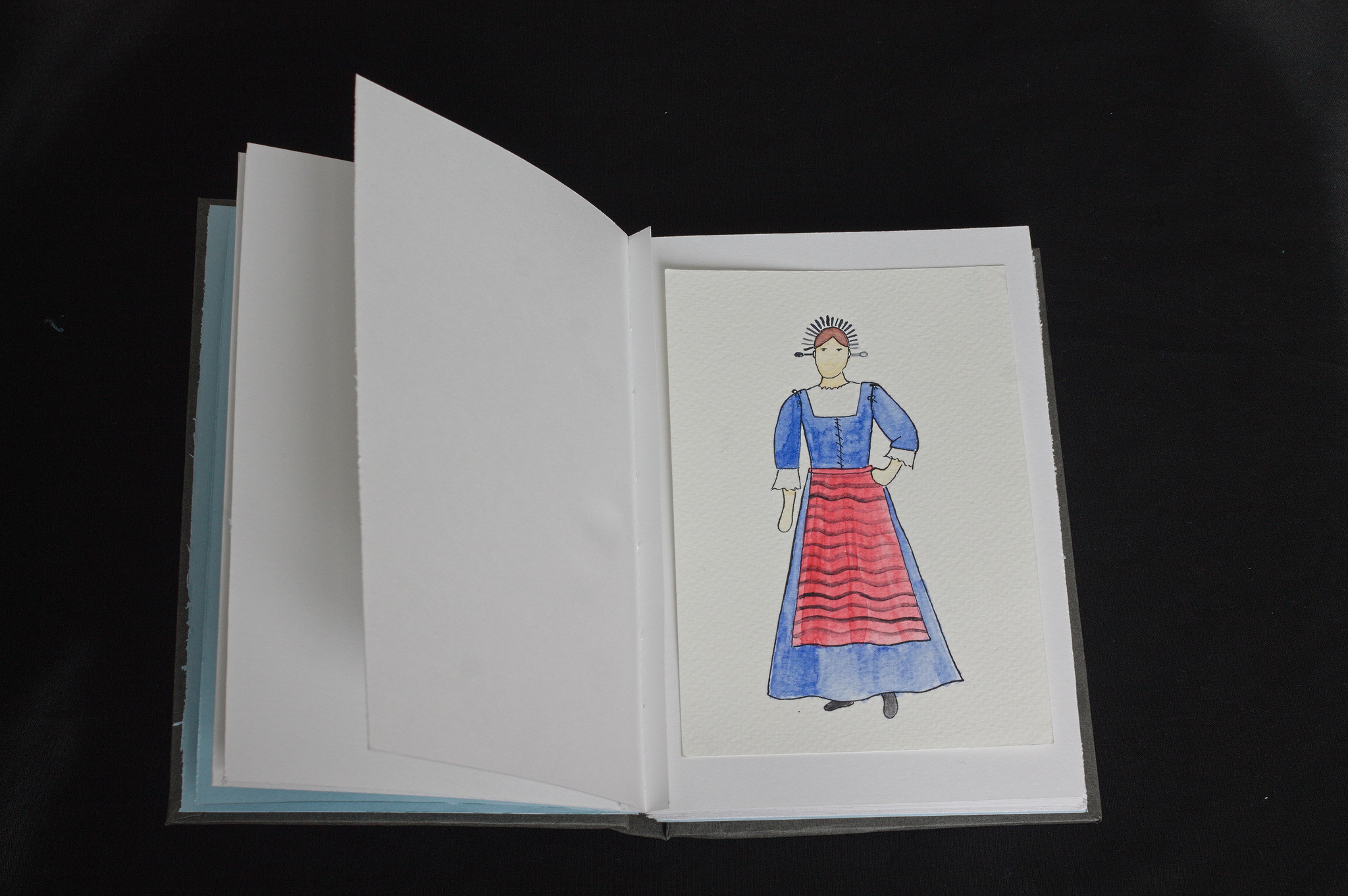 When I paint postcards I tend to start with a draft (usually on lightweight (250 g/m²) watercolour paper, then trace1 the drawing on blank postcards and paint it again.
I keep the drafts for a number of reasons; for the views / architectural ones I'm using a landscape photo album that I bought many years ago, but lately I've also sent a few cards with my historical outfits to people who like to be kept updated on that, and I wanted a different book for those, both for better organization and to be able to keep them in the portrait direction.
If you know me, you can easily guess that buying one wasn't considered as an option.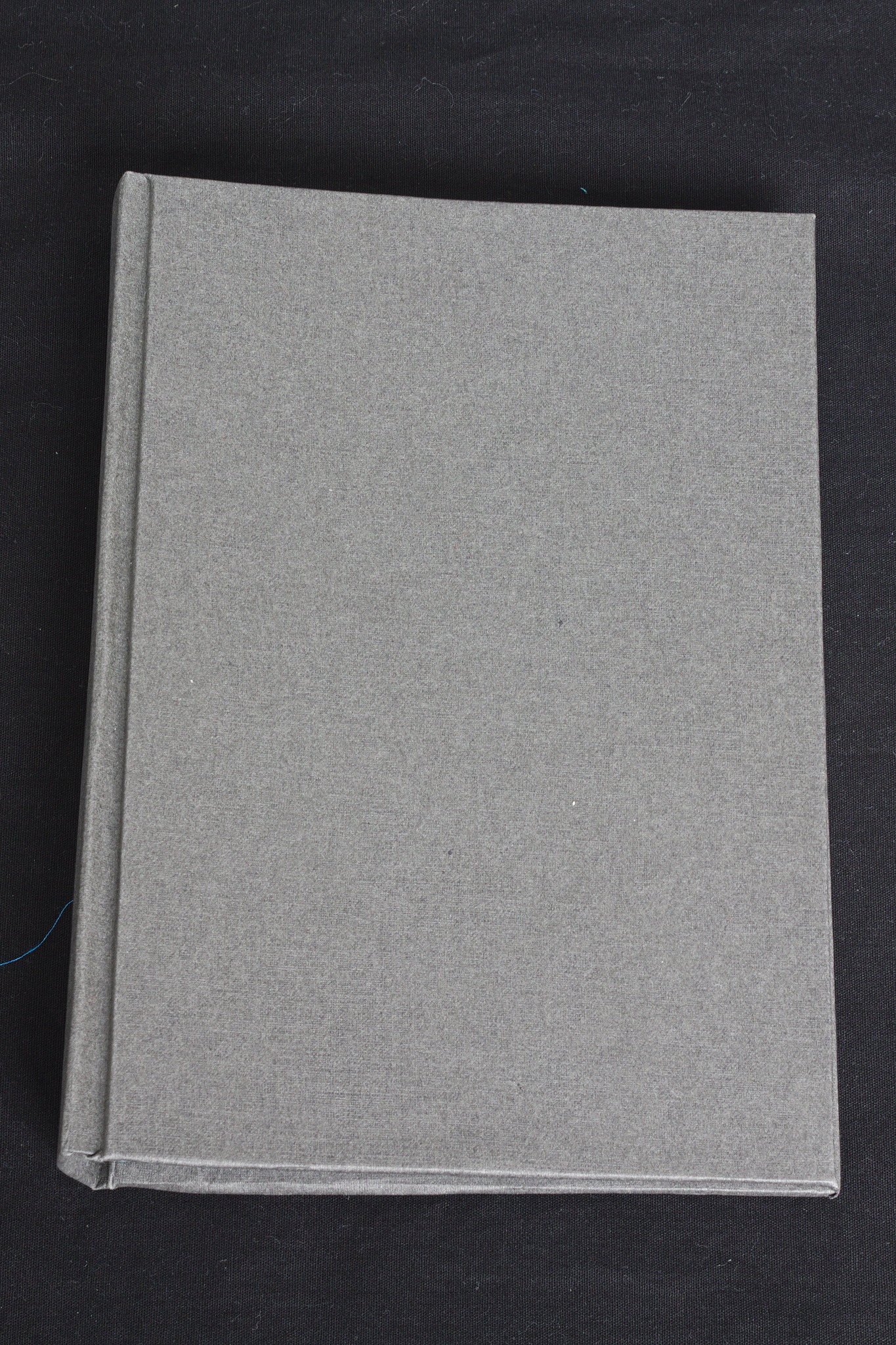 Since I'm not going to be writing on the pages, I decided to use a relatively cheap 200 g / m² linoprint paper with a nice feel, and I've settled on a B6 size (before trimming) to hold A6 postcard drafts.
For the binding I've decided to use a technique I've learned from a craft book ages ago that doesn't use tapes, and added a full hard cover in dark grey linen-feel2 paper. For the end-papers I've used some random sheets of light blue paper (probably around 100-something g / m²), and that's the thing where I could have done better, but they work.
Up to now there isn't anything I hadn't done before, what was new was the fact that this book was meant to hold things between the pages, and I needed to provide space for them.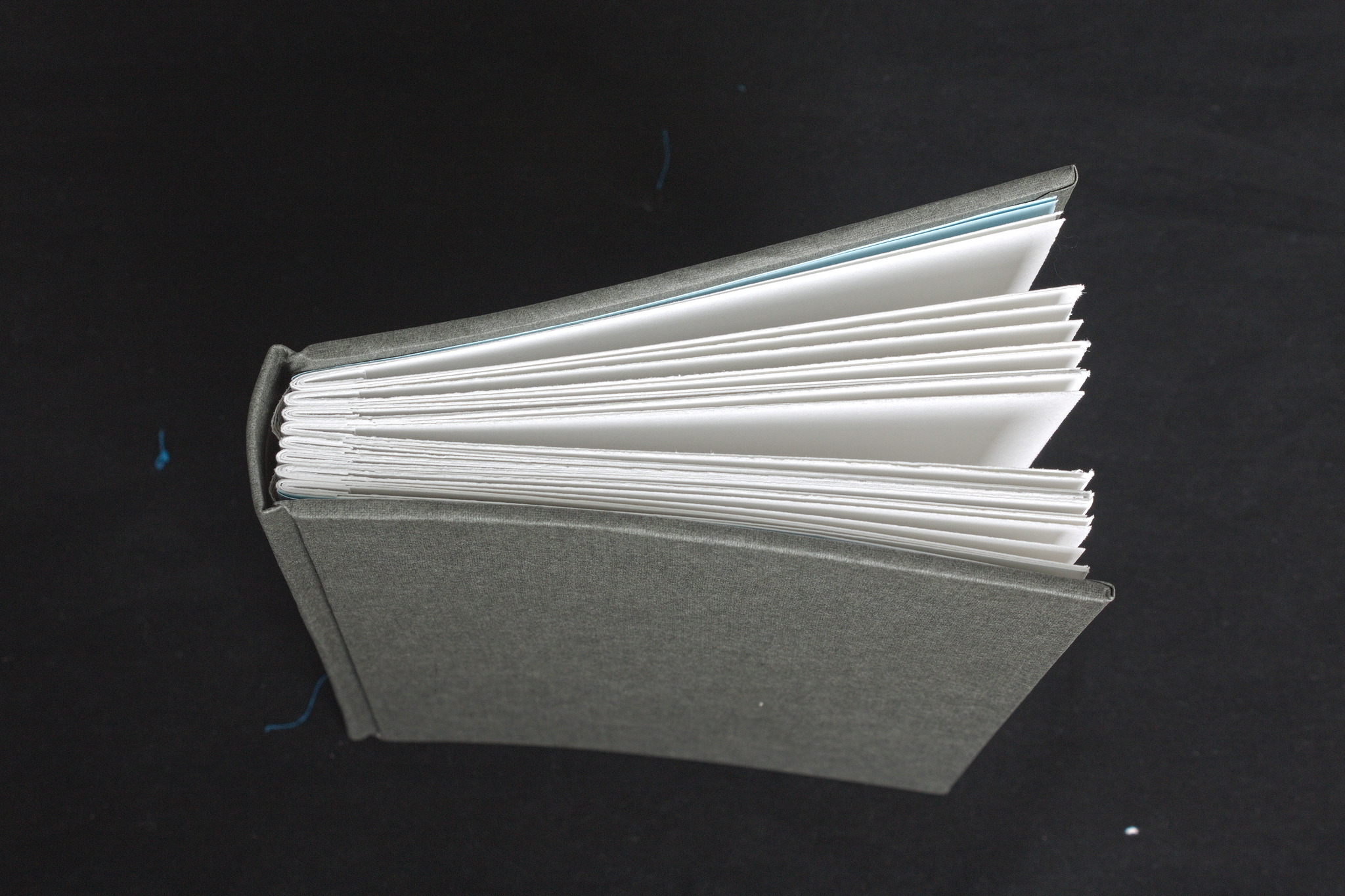 After looking on the internet for solutions, I settled on adding spacers by making a signature composed of paper - spacer - paper - spacer, with the spacers being 2 cm wide, folded in half.
And then, between finishing binding the book and making the cover I utterly forgot to add the head bands. Argh. It's not the first time I make this error.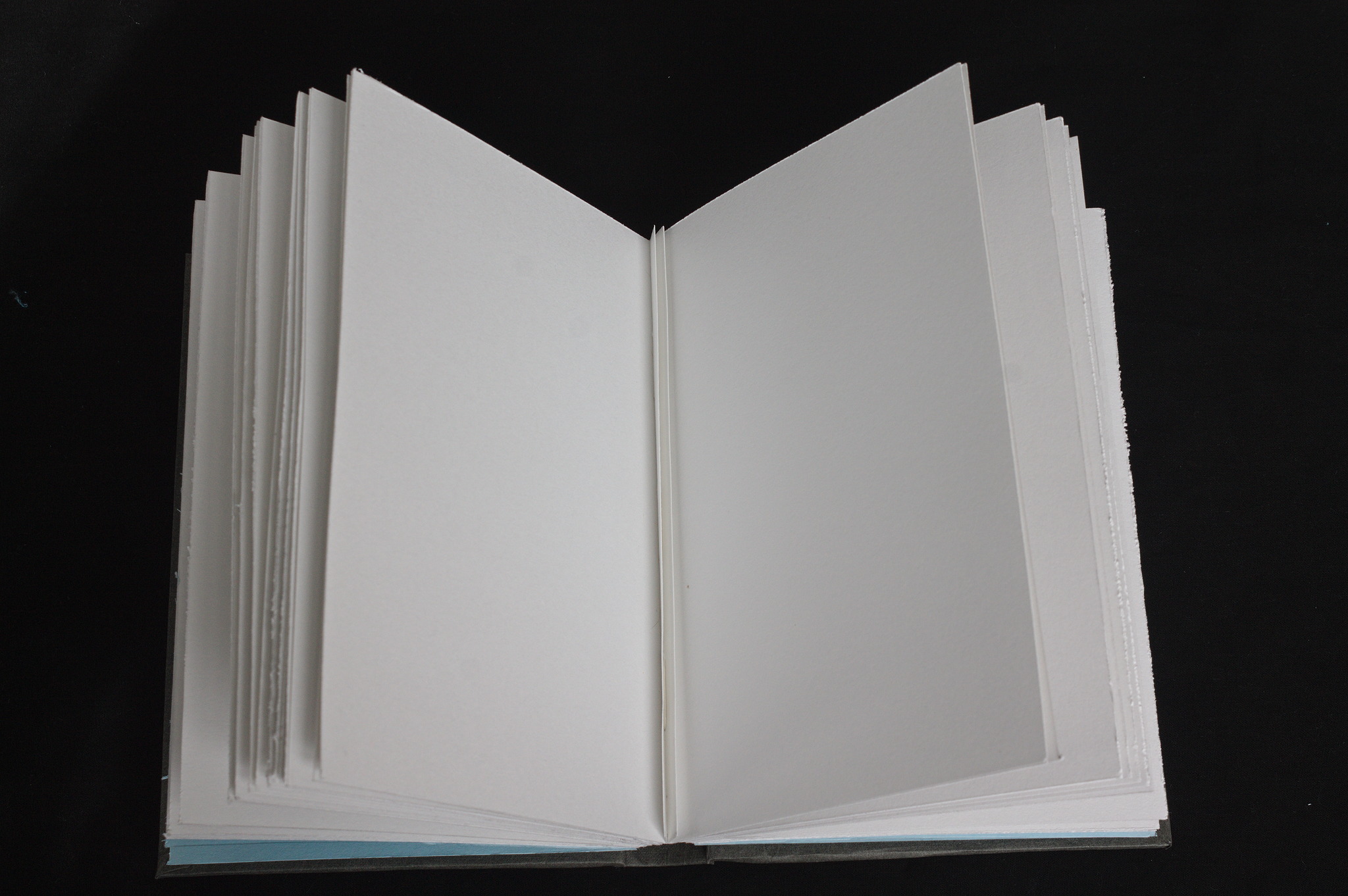 I'm happy enough with the result. There are things that are easy to improve on in the next iteration (endpapers and head bands), and something in me is not 100% happy with the fact that the spacers aren't placed between every sheet, but there are places with no spacer and places with two of them, but I can't think of (and couldn't find) a way to make them otherwise with a sewn book, unless I sew each individual sheet, which sounds way too bulky (the album I'm using for the landscapes was glued, but I didn't really want to go that way).
The size is smaller than the other one I was using and doesn't leave a lot of room around the paintings, but that isn't necessarily a bad thing, because it also means less wasted space.
I believe that one of my next project will be another similar book in a landscape format, for those postcard drafts that aren't landscapes nor clothing related.
And then maybe another? or two? or…
Traceback (most recent call last):

TooManyProjectsError: project queue is full
---
yes, trace. I can't draw. I have too many hobbies to spend the required amount of time every day to practice it. I'm going to fake it. 85% of the time I'm tracing from a photo I took myself, so I'm not even going to consider it cheating.↩︎

the description of which, on the online shop, made it look like fabric, even if the price was suspiciously low, so I bought a sheet to see what it was. It wasn't fabric. It feels and looks nice, but I'm not sure how sturdy it's going to be.↩︎